ON-SITE PROGRAMS TAKE PLACE INSIDE THE LIBRARY OR IN THE LIBRARY READING GARDEN.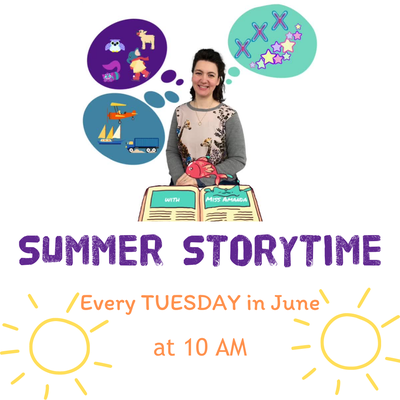 Let's connect during Summer Reading with All Together Now themed Story Times! Join us every TUESDAY in JUNE at 10am in the library for stories and a craft or activity!
EVERYONE WELCOME.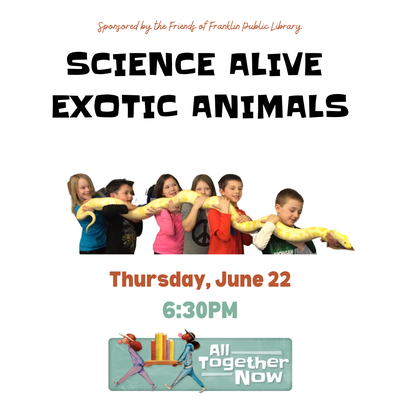 Summer Reading is getting wild with Science Alive Exotic Animals! Meet and learn about real LIVE animals!
Kids and Teens welcome.
Registration required.
June 5 - June 12, open to Franklin residents only - call (248) 851-2254.
Starting June 12, open to all through our website.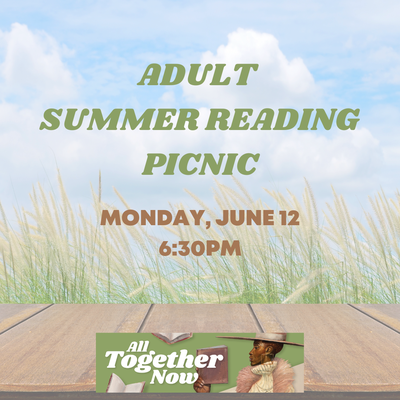 Join us for food, socialization and a discussion of great books to keep you busy through the summer. Bring one or two titles of books you have recently read to share with the group. A "summer reading" list will be compiled and emailed to everyone.
Food, beverages and a dessert will be provided.
Limited spots, register HERE starting Monday, May 22.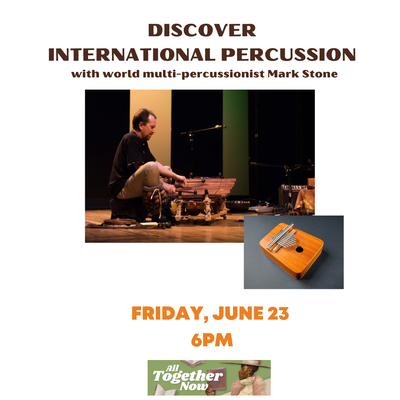 Come listen to world multi-percussionist Mark Stone play an exclusive solo performance for Franklin Public Library in the library Reading Garden!
Featuring the array mbira, gyil xylophone, and a range of kalimbas, Mark will discuss these instruments, their construction, and cultural origins with the audience.

Mark Stone, a native Michigander, is a composer-performer with a passion for using music to bring diverse communities together. An internationally recognized multi-percussionist, Stone has performed with the foremost musicians of Uganda, Ghana, South Africa, India, Trinidad, Ecuador, and the United States. Mark's highly original musical style results from his unique synthesis and innovation rooted in a deep knowledge of multiple world traditions.
EVERYONE WELCOME.