ON-SITE PROGRAMS WILL TAKE PLACE IN THE READING GARDEN.

. 
To register for any program please call the Library
at (248) 851-2254 or click on the link (see each program).
Registration required for all children's programs except Story Time.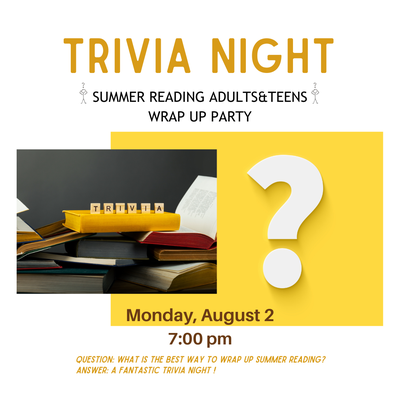 MONDAY, AUGUST 2
7PM
FUN TRIVIA NIGHT FOR ADULTS AND TEENS IN THE READING GARDEN, WITH A PROFESSIONAL TRIVIA ORGANIZER! REGISTER HERE.