ON-SITE PROGRAMS WILL TAKE PLACE IN THE READING GARDEN. WE ALSO HAVE VIRTUAL EVENTS - CHECK THE "VIRTUAL EVENTS" TAB. 
To register for any program please call the Library
at (248) 851-2254 or click on the link (see each program).
Registration required for all children's programs except Story Time.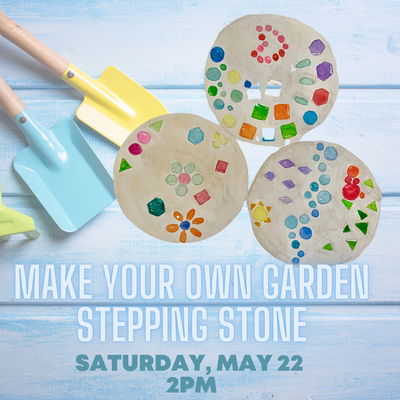 MAKE YOUR OWN GARDEN STEPPING STONE
Saturday, May 22 
2PM
Registration is required and will be limited to 25 children. Register HERE.
Decorate cement stepping-stones, perfect to place in your yard or garden! We will have a fun array of treasures to place into the cement, but feel free to bring special bits and pieces that you would like to use. Seashells and special rocks you have found would be very nice additions. Play clothes recommended.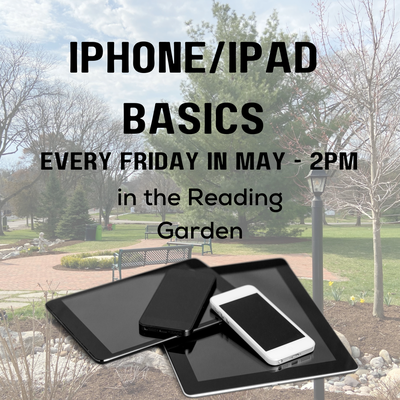 iPHONE / iPAD BASICS 
EVERY FRIDAY  IN MAY
at 2PM in the Reading Garden

Don't know how to use your iPhone or iPad properly? Want to learn about security? Need to find special Apps? This 30 minutes pop up class is for you! Meet Florence each Friday in May at 2PM in the Library's Reading Garden and she will answer your questions and show you some basic tips. 

Bring your iPhone and/or iPad.

5/7, 5/14, 5/21 and 5/28. 2PM-2:30PM.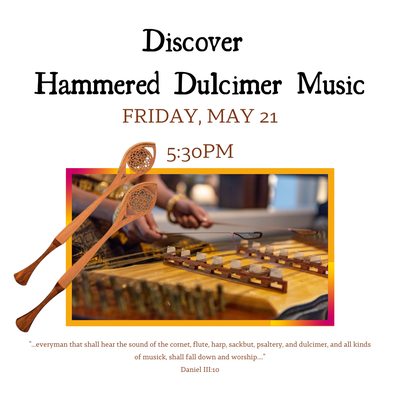 DISCOVER THE HAMMERED DULCIMER MUSIC
Friday, May 21
5:30PM
In the library Reading Garden.
Discover the Hammered Dulcimer with the Silver Strings Dulcimer Society of Livonia! They will perform in the Library Reading Garden while introducing the history of this ancient, enchanting music instrument. Participants will have the opportunity to get a closer look.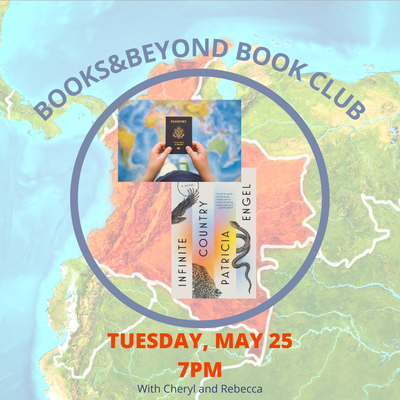 BOOKS&BEYOND BOOK CLUB
Tuesday, May 25
7PM
Book: Infinite Country by Patricia Engel. Available at FPL and MelCat.
PLEASE REGISTER HERE.
If the weather allows, the discussion will take place in the library Reading Garden. Otherwise we will send you a zoom link.
"The novel follows a mixed-status family as they struggle to survive and reunite after a father's deportation from the United States. The teenage Talia, American-born but raised in Colombia, escapes a reform school in the Andes and races to make her plane to rejoin her mom and siblings in New York. Twenty years of page-turning family history are told as she rushes to catch that plane." - The New York Times.