ON-SITE PROGRAMS TAKE PLACE INSIDE THE LIBRARY OR IN THE LIBRARY READING GARDEN.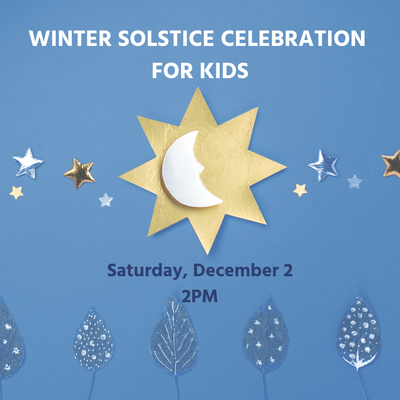 Join Miss Amanda for a Winter Solstice Celebration! Let's make crafts, read books, and eat treats in order to celebrate and welcome the darkest, coldest days of the year! Registration required.
REGISTER HERE.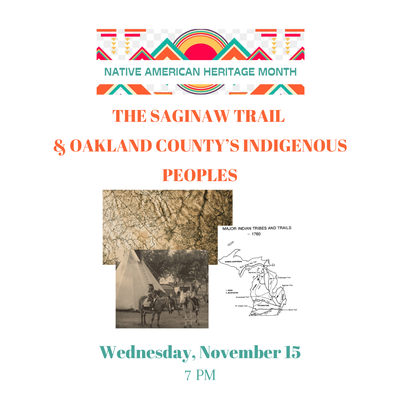 The Saginaw Trail led from the frontier town of Detroit into the wilderness, weaving through towering trees and swamps to distant Native American villages. Presenting a forbidding landscape that was also a settlers' paradise, the road promised great riches in natural resources like lumber and agriculture, and a future of wheeled vehicles that would make Michigan the center of a global industry. Author Leslie Pielack tells the story of the ancient path that transformed early Michigan and of the peoples whose lives intertwined with the iconic road.
Leslie K. Pielack is museum director at the Birmingham Museum in Birmingham, Michigan.
EVERYONE WELCOME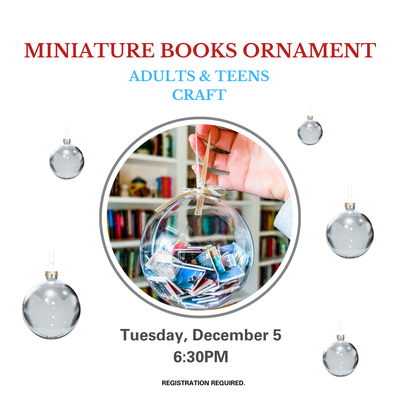 A miniature book ornament is a perfect keepsake for any reader's Holiday tree! Florence will show you how to make mini books and insert them in a transparent ornament.
REGISTRATION REQUIRED. Register HERE.