Keep Your Marbles Club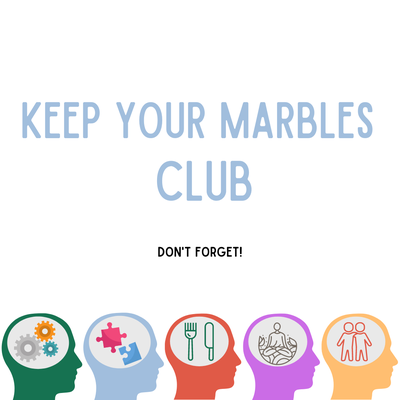 Brain / Memory club.
Keep Your Marbles Club
2023-08-17T14:00:00-04:00
2023-08-17T15:00:00-04:00
Brain / Memory club.
When

Aug 17, 2023

from 02:00 PM to 03:00 PM

(US/Eastern / UTC-400)

Where

Franklin Public Library

Contact Name Florence
Contact Phone

248-851-2254

Add event to calendar

iCal
You have the power to take charge of your brain health. Regardless of your age or background, there are simple steps you can take to help lower your risk of cognitive decline and Alzheimer's disease. Join the club! Participants will be in for a very stimulating time!
Everyone welcome.